As soon as a baby begins to grow, parents are anxious for him or her to say their first few words. Speech development begins when the child is about 12 months old. But talking is not the only way to communicate or to show understanding of the world.
Language development does not only include word formation, but also understanding and expression, which can take many forms: speech, gestures, signs, and body language. Therefore, it is possible that the child does not speak yet, but communicates in another way.
The evolution of language happens between 12 and 24 months. Generally, comprehensive language begins before expressive language – and in assessing the child's development, understanding is more important than speaking.
It is important that, despite the parameters that predict the age at which speech begins and develops, parents know that each child has its own pace of development and that it is up to the pediatrician to monitor these skills.
How do speech and language develop?
The first 3 years of life, when the brain is developing and maturing, is the most intensive period for acquiring speech and language skills. These skills develop best in a world that is rich with sounds, sights, and consistent exposure to the speech and language of others.
There appear to be critical periods for speech and language development in infants and young children when the brain is best able to absorb language. If these critical periods are allowed to pass without exposure to language, it will be more difficult to learn.
Speech development: what is expected at each age?
As said before, it is important to point out that, even before seeing dates and possible ages for speech to be developed, it is very common for children to run away from the more or less expected periods for each stage.
This is an extremely particular moment, and it also varies according to the baby's environment. Moreover, it is a slow and gradual process. Speech improves and becomes more complex as the baby grows and develops. Check below the speech development milestones, according to the age range of the little ones:
1 year: During the first year of a baby's life, it is expected that he or she will speak his or her first words. At first, these are usually single words such as mommy and daddy. In addition, the baby may already utter onomatopoeia (woo-woo, meow, bibi). At the age of 1 year and 6 months, the child may begin to combine two words, such as "from mother" and "I want". He can also follow instructions, such as "sit down" or "keep walking" and use gestures to communicate, such as nodding to say goodbye and shaking his head to say no. He begins to combine sounds more like speaking and takes an interest in simple picture books. After 18 months, speech develops rapidly. By the age of 24, the child usually has around 50 words in his/her vocabulary. They begin to construct simple sentences and adults can already understand most of what they say – especially if they are close to the baby. At this time, the child begins to enjoy the company of other children and starts to play together, imitating actions and sharing toys. When it comes to "reading", he or she already holds a book the right way and turns the pages. They also "read" the story to their toys.
2 years: At 2 years of age, baby's first two- or three-word sentences usually appear, such as "I want daddy". At around 2 years and six months, three- and four-word sentences begin. From 30 months (2 and a half years): The child already understands the concepts of size and quantity and uses more developed grammar, such as "two balls", "bird flying" and "I jumped". He also uses action words such as "run", "spill" and "fall" and his vocabulary already consist of more than 350 words. Social skills are also more mature: from the age of two and a half, the child begins to relate better to others through play and words. They also worry when their classmate gets hurt or is crying. Finally, more developed play begins, such as putting blocks on the train and feeding a doll.
3 years: By age 3, a child is expected to be able to repeat parts of stories and produce four- to five-word sentences. It is therefore possible to start a conversation and sing nursery rhymes and popular songs with little ones. At the age of three, sentences become more complex. The child is also able to give more precise information, such as name, sex, age, and the name of common objects. A conversation can already be built and stimulated at this time, even with children of similar ages.
4 years: At the age of 4, the child should be able to make sentences of five or six words. They can also begin to narrate facts and stories.
5 years: At the age of 5 years, children can use verb tenses, ask for information and use sentences in simple and compound sentences.
6 years: By the end of early childhood, at age 6, a child is expected to articulate all speech sounds, use grammatically correct sentences and narrate facts and stories with ease.
When should the family be concerned about speech development?
Although there are speech developmental milestones that are expected at every age, we know that every child is unique. In other words, each little one has his or her own pace of growth and maturation. However, if your child shows speech delays and/or difficulties, such as word articulation, the family should seek the support of a professional.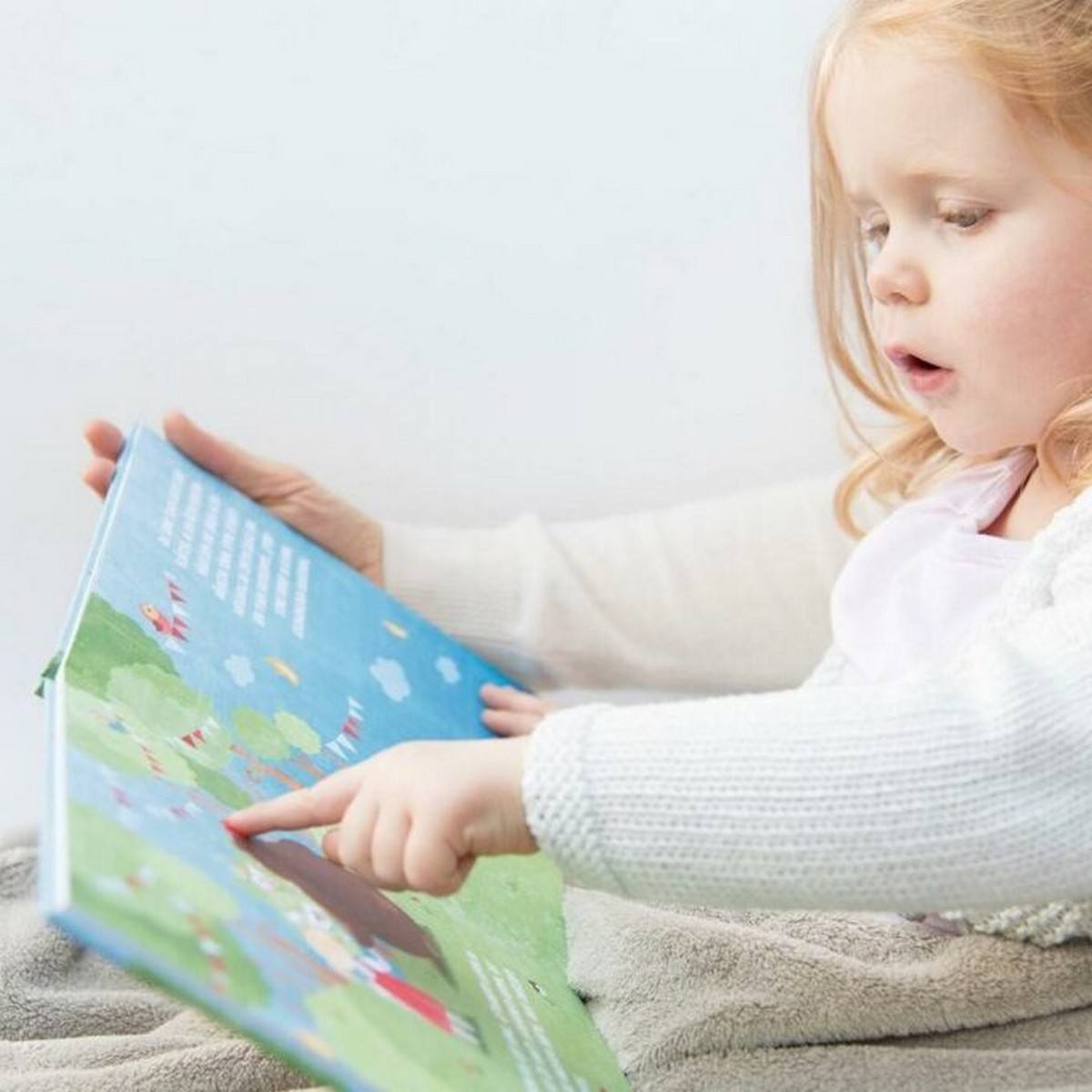 The family must be concerned when they notice a big difference between their child's speech when compared to children of the same age". For this reason, it is very important that fathers, mothers, and caregivers observe the development of children's speech with attention and interest. If a child is three years old, for example, speaking with many exchanges of letters or syllables and presenting a speech that is difficult to understand, the family should seek the advice of a professional.
At 6 years of age, it is expected that the child will be speaking all speech sounds. However, it is worth mentioning that speech therapy can be applied before that age. In situations, for example, where the child does not demonstrate the speech development expected for his/her age group. When in doubt, the family should consult a speech therapist.
What should I do if my child's speech or language appears to be delayed?
Talk to your child's doctor if you have any concerns. Your doctor may refer you to a speech-language pathologist, who is a health professional trained to evaluate and treat people with speech or language disorders. The speech-language pathologist will talk to you about your child's communication and general development. He or she will also use special spoken tests to evaluate your child.
A hearing test is often included in the evaluation because a hearing problem can affect speech and language development. Depending on the result of the evaluation, the speech-language pathologist may suggest activities you can do at home to stimulate your child's development.
They might also recommend group or individual therapy or suggest further evaluation by an audiologist (a health care professional trained to identify and measure hearing loss), or a developmental psychologist (a health care professional with special expertise in the psychological development of infants and children).
How to stimulate your little one's speech?
The family plays a fundamental role in the development of language in infancy. It is therefore very important to stimulate a baby's speech from an early age. Based on the sounds they hear, children create their own repertoire. For this reason, it is very important that parents encourage their little ones to speak, even with correct words.
Yes, it is very tempting to talk to your child in an affectionate and cuddly way, but be careful how you dose it! Show affection through well-formulated sentences; this way you will help to build more correct speech in the future. Furthermore, as the age of speech development can vary, parents should not exhort or fight with children who speak incorrectly or who are slow to speak. This can become a traumatic process, which further delays correct pronunciation.
Instead, they should show the correct speech model, stimulating repetition and understanding. Other tips can also help in this encouragement. Check them out below.
Read and sing to children
Speech stimulation should come from actions that arouse the child's interest. The reading of children's stories, as well as music, are very efficient ways to capture the little one's attention. Even if he does not understand much of what is being said or sung, you will make the child curious about the different sounds, increasing his repertoire.
Use technology in a healthy way
It is common to notice the quick response of children and babies to stimuli that come from technological equipment, such as tablets, mobile phones, and televisions. These resources are really interesting, but it is essential to establish the type of content and the appropriate time for the little ones. Intersperse these moments with interaction with people and outdoor play.
Encourage speech
As explained above, in situations in which the child does not know the word, it is common for him/her to point to objects and make signs to be understood. On these occasions, do not speak the word immediately. Stimulate her memory and repertoire, so that she remembers the name. If this does not happen, show him the object and ask him to repeat it more than once, thus encouraging correct and more complex speech.
Sources and References

Speech and Language Developmental Milestones (2022). Available at: https://www.nidcd.nih.gov/health/speech-and-language